Why fall may be the best time to sell a house
Posted by Jenny Smith on Sunday, October 10, 2021 at 3:52 PM
By Jenny Smith / October 10, 2021
Comment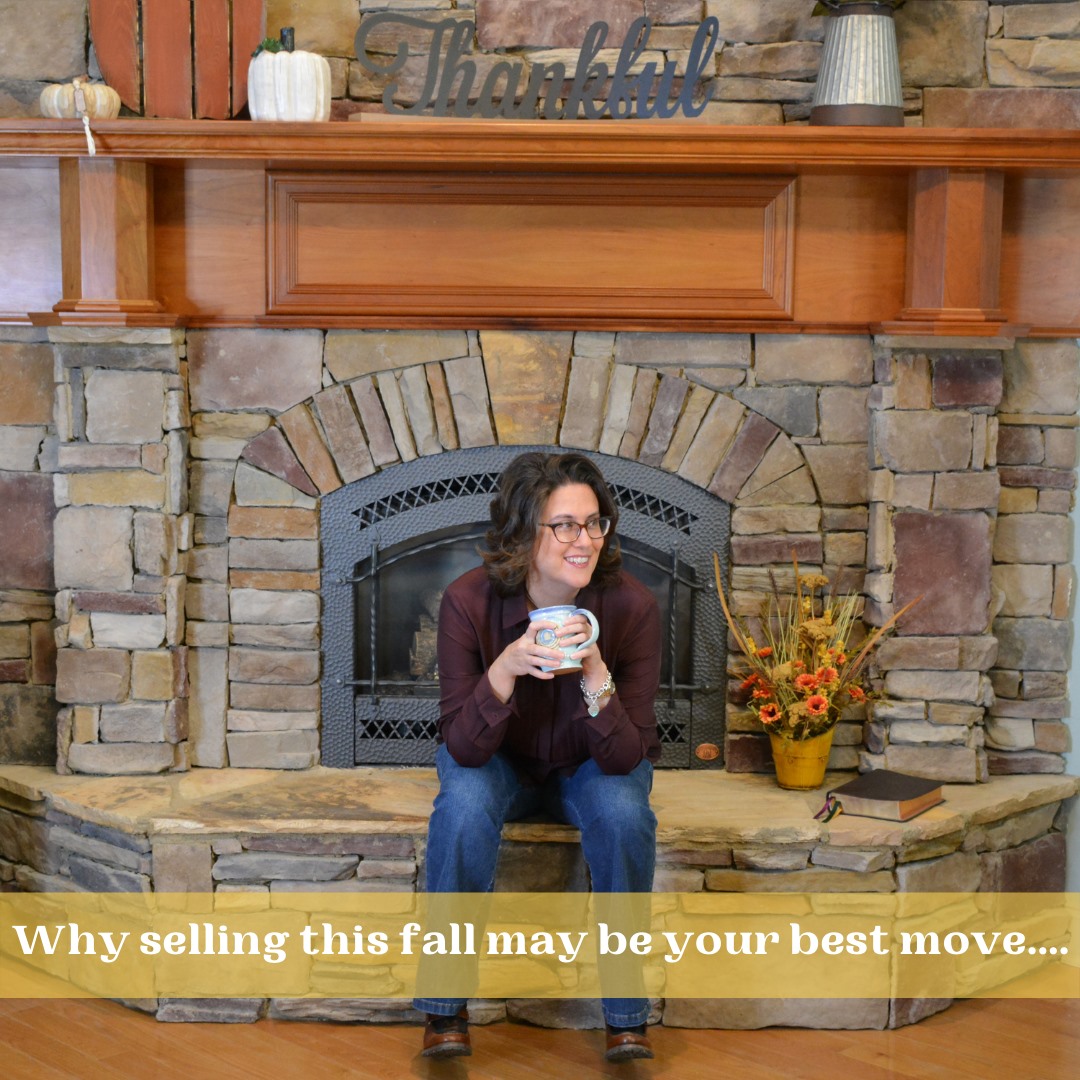 Can we talk just like you are sitting on my couch? Have you been considering selling your home, but don't know when would be the right time?

We have the answer for you!

FALL may be the best time to sell your house.


Here's why:



HOME VALUES HAVE RISEN IN OUR AREA
Selling your home now, will get you top dollar



HOME ARE STILL SELLING FAST
With the incredible low inventory homes are selling quickly, depending on your price point.

Homes that we use to say would be under contract in two-three weeks, are now under contract in 2-3 days (or less). Homes that we use to say typically will be under contract within 6 months are under contract in less than 3.



THE INTEREST RATES CAN'T BE BEAT
Home buyers continue to benefit from historically low interest rates. As a seller, this is good news for you as well, if you are buying you will benefit from the low rates too.



MOVE BEFORE THE HOLIDAYS
Moving in the fall enables you to not have to navigate scheduling your move around all holiday family plans. You can bypass all the chaos to be settled before the holidays come so you can actually enjoy the holidays in your new home!

If any of these reasons appeals to you, please message or call me today. I would love to sit down with you and come up with an individualized marketing plan for your home to get it sold in the FALL!



arehomepricesrising.com is a great place to start the conversation.