Looking for an Easter Egg Hunt?
Posted by Jenny Smith on Friday, April 1, 2022 at 12:29 PM
By Jenny Smith / April 1, 2022
Comment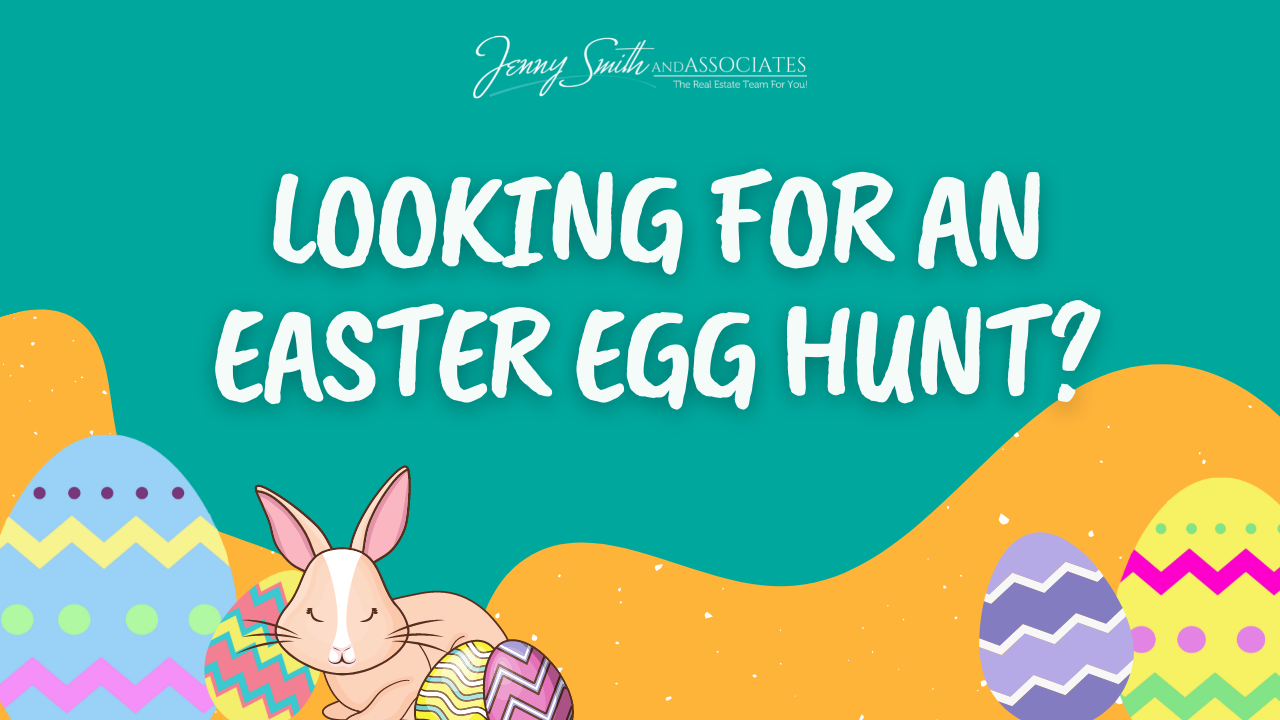 Looking for an Easter Egg Hunt?
Easter bunnies will be hopping around before you know it! With Easter right around the corner, you're probably gearing up for a fun and memorable time. There are lots of activities and fun things you can do celebrating the holiday with your family.
Cartersville
Easter Egg Hunt
April 16th, 11AM onwards
Sightseeing is a fun activity for you, family and friends. It can be a great way for you to bond with your loved ones. One thing that you and your family can have a bonding time is at the Navy Lake Site Allatoona. Stay at the lake for Easter weekend and join us for an egg hunt!
Find out more here: https://allevents.in/cartersville/easter-egg-hunt/200022151653930?ref=eventlist-cat
Easter Egg Hunt at LifePoint Church
April 13th from 6:30 - 7:30pm
Hunting for over 6,000 easter eggs!
Enjoying free Kona ice!
Taking photos at an Easter-themed photo-op!
Playing on some inflatables!
To know more, click this link!
Glowing Easter Celebration at Oakland Heights Baptist Church
April 15th 7:00 - 9:00 pm
Inflatables, food, and a glowing egg hunt. Make plans to bring your family, friends, and flashlights-it's going to be a fun night!
Adairsville
Easter Egg Hunt at the Unity Center
April 16th at 11:00 AM - 2:00 PM
There will be 2 plastic containers in the foyer tomorrow to collect donations of plastic eggs and candy for the Easter Egg Hunt! We appreciate all of your donations!
Acworth
Hike Into Spring Egg Hunt
April 16th 1:00 PM - 5:00 PM
Enjoy the afternoon walking the Lakeside Trail. Everyone can enjoy the hike, but the egg hunt is for 12 and under. Eggs are hidden along the trail. Bring your camera and take a picture of the eggs with someone in your group in the photo. The hunt starts at 1 pm at the visitor center. Return to the conference room between 3 and 5 pm to get a prize.
I hope you were able to find some good ideas for Easter Egg hunts. I am sure you and your family will have a great time celebrating this holiday! Whether you are looking for a place to have your Easter egg hunt or some fun and exciting activities next week on this special holiday, we hope that you find the information and have wonderful memories created with your family.