Unlock the True Value of Your Home | Sell with Confidence - Jenny Smith & Associates
Posted by Jenny Smith on Monday, July 24, 2023 at 1:45:04 PM
By Jenny Smith / July 24, 2023
Comment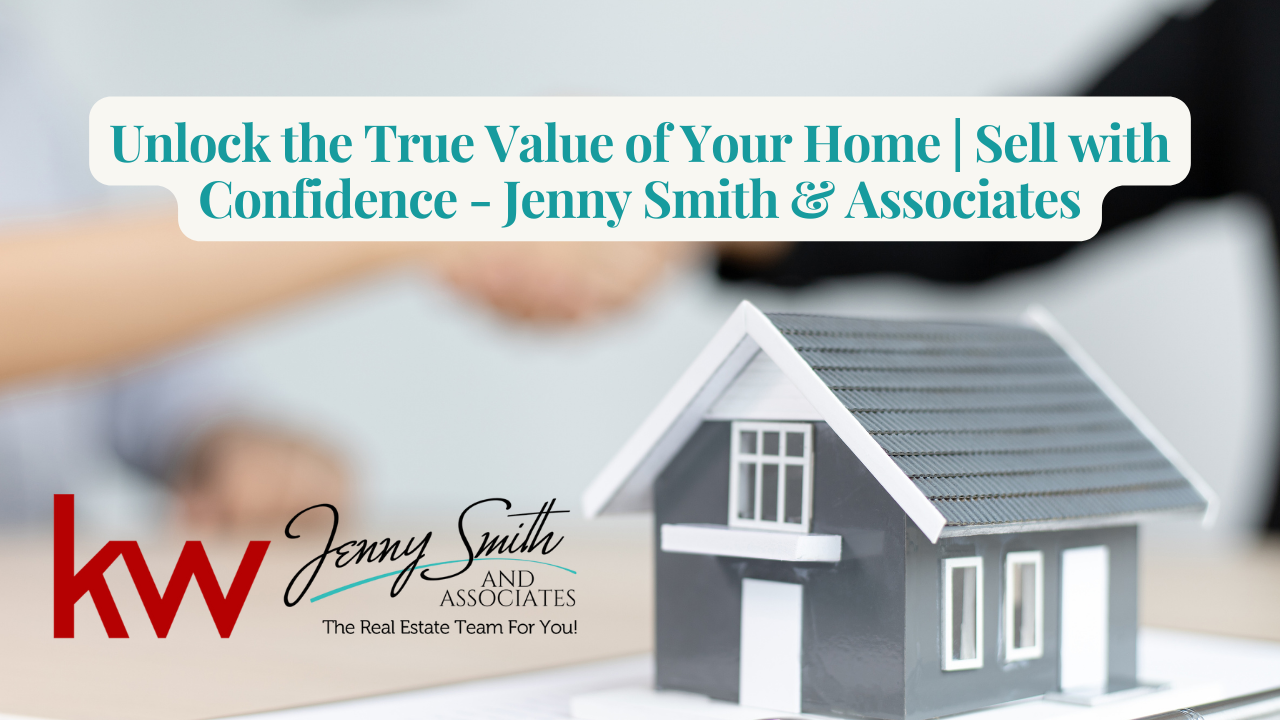 Unlock the True Value of Your Home | Sell with Confidence - Jenny Smith & Associates
Attention Homeowners in Cartersville, GA! Are you considering selling your home and unlocking its true value? Look no further! I'm Jenny Smith with Jenny Smith & Associates, proudly serving the Cartersville community with Keller Williams. As the most reviewed agents on Google in the area, our proven expertise and dedication make us your top choice for a successful home-selling experience. Let's explore the key factors that will elevate your home's appeal and maximize its potential, ensuring you achieve the best results.
1. "Tailored Marketing Strategies":
Trust Jenny Smith & Associates to craft personalized marketing strategies that highlight your home's unique features and its irresistible charm. Through our extensive network and experience, we'll ensure your property reaches the right audience, creating a buzz that leads to multiple interested buyers and competitive offers.

2. "Accurate Home Valuation":
Understanding the true value of your home is essential for a successful sale. Jenny Smith & Associates will provide you with a comprehensive and accurate home valuation, considering market trends, recent sales, and the distinctive attributes of your property. Trust our expertise to set the right price and maximize your return on investment.

3. "Seamless Negotiations":
Navigating negotiations can be overwhelming, but with Jenny Smith & Associates in your corner, you'll have skilled advocates. We excel at negotiating favorable terms on your behalf, ensuring you get the best deal without compromising your goals. Our commitment is to make the process stress-free and rewarding for you.

4. "Unparalleled Customer Service":
At Jenny Smith & Associates, our dedication to customer satisfaction is unmatched. We prioritize your needs, providing personalized attention, open communication, and guidance at every step of the selling process. Rest assured, you'll have a dedicated partner who will go above and beyond to achieve your selling objectives.
Conclusion:When you're ready to embark on your home-selling journey, remember Jenny Smith & Associates is just a call away. With our tailored marketing strategies, accurate valuations, seamless negotiations, and unparalleled customer service, you can confidently sell your home with us by your side. As the most reviewed agents on Google in Cartersville, we are committed to delivering exceptional results for our clients. Contact me today to discuss your selling goals, and let's turn your real estate dreams into reality!