Tips for Organizing the Kitchen
Posted by Jenny Smith on Monday, June 13, 2022 at 3:30 PM
By Jenny Smith / June 13, 2022
Comment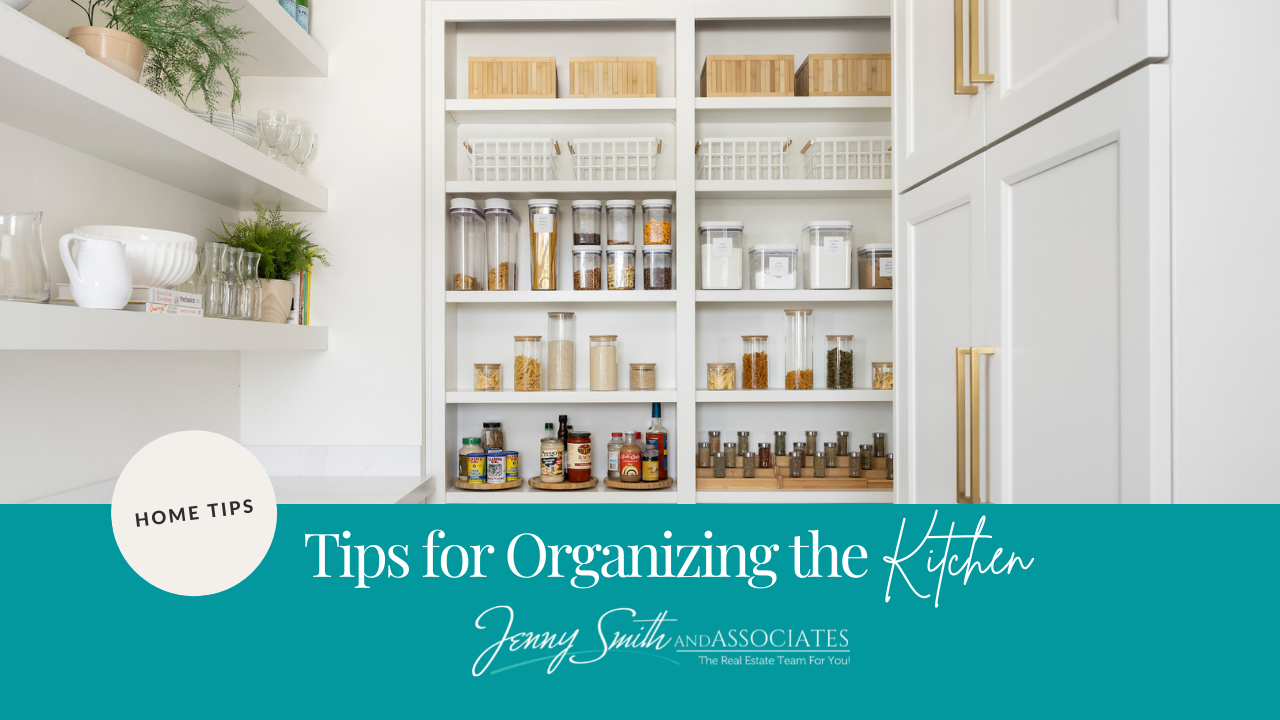 Tips for Organizing the Kitchen
They say the kitchen is the heart of a home, but it can also be the headache of the home if it's not organized and maintained, am I right?
I've learned a thing or two over the years and I think the key to organizing the kitchen is to find a system that works for you! If you aren't sure where to start, try kitchen "zones".
Zone One: every day items
These are the things you use multiple times a day like plates, bowls, cups, flatware, and serving utensils. Store these pieces close to where you will use them. For example, keep glasses near the refrigerator and flatware near the dining area.
Zone Two: Cooking + Baking items
Store pots, pans, measuring cups, cutting boards, and mixing bowls near the stove and oven. Baking sheets and muffin tins can fit vertically in a cabinet or in the oven drawer.
Zone Three: Coffee + Bar Items
Zone 3 is the best part of the kitchen! This is where you're going to keep your coffee essentials. Keep items easily accessible by designating a particular kitchen cabinet or section of the pantry.
Zone Four: Pantry + Storage Items
Reusable or plastic bags, Tupperware, aluminum foil, and cling wrap should be stored together for easy post-meal clean-up. Keep dry goods and small kitchen appliances in your pantry, keep spices near the stove and consider clear containers to keep an eye on when dry goods are running low.
Do you already have kitchen zones? What organization tips do you already use? Are you going to try any of these? Tell me in the comments!