The Ultimate Spring Cleaning Checklist
Posted by Jenny Smith on Tuesday, March 17, 2020 at 6:43 PM
By Jenny Smith / March 17, 2020
Comment
Spring is on its way with warmer weather and more daylight. It's the perfect time to clean and organize your house. There's a reason people like to clean house in the spring. Opening windows and letting in the fresh air makes it easier to get rid of dust and clutter. Take a look at the following ultimate checklist to jumpstart your spring cleaning ambitions.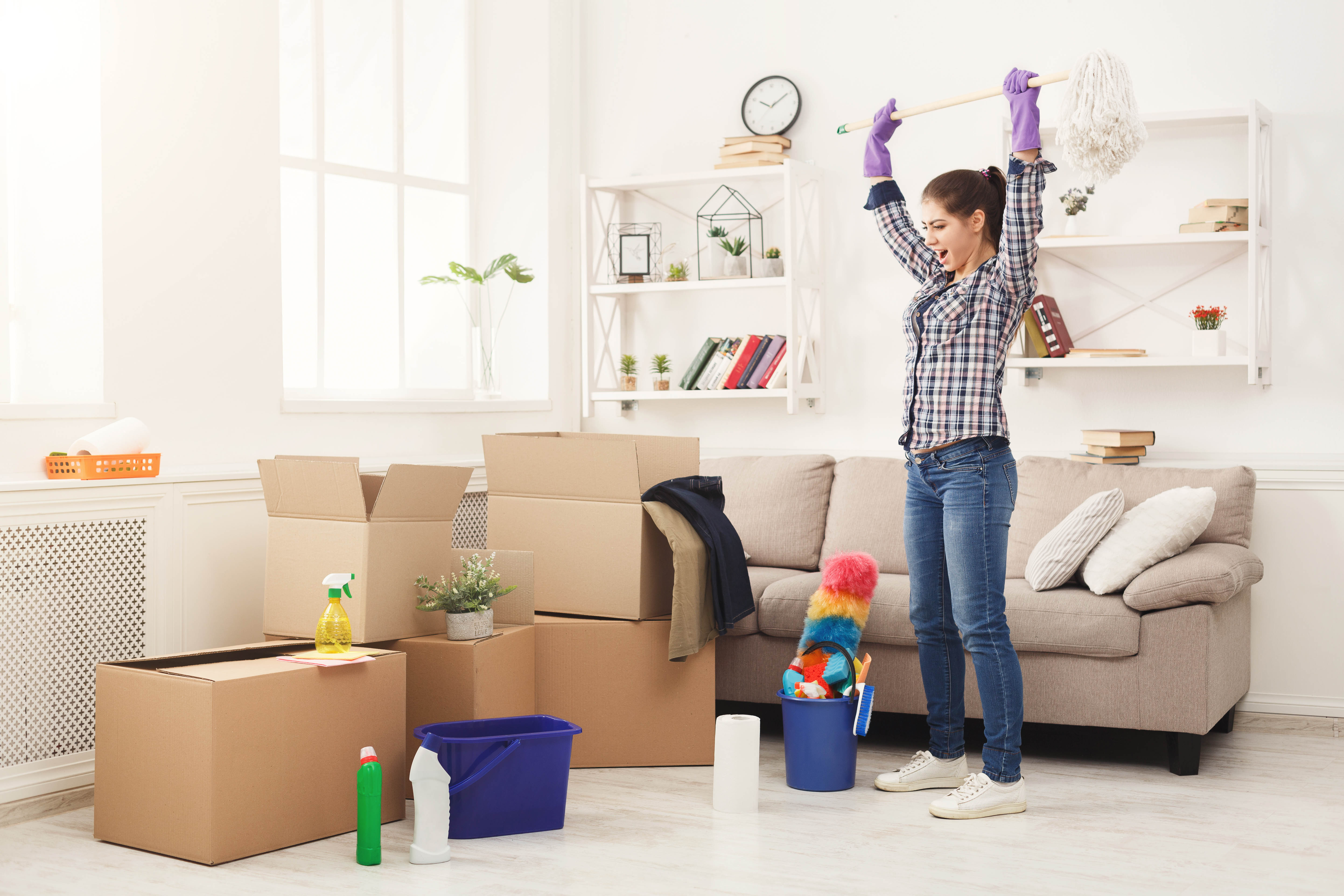 General Spring Cleaning Tasks
Start your spring cleaning checklist with a basic overview of your entire house. Dusting is one of the most important things as it tends to gather thicker over the winter months with closed windows and heaters running. Dust these following essentials:
- Crown molding and baseboards
- Ceiling corners
- Baseboards
- Ceiling fans
- Light fixtures and lamps
- Mirrors, picture frames, and other wall hangings
- Bookcases and other wood furniture
After fully dusting anything that needs to be dusted, you can move onto washing with the following areas:
- Light fixtures
- Walls
- Baseboard scuffs
- Doors
- Window blinds and curtains
- Windows
- Lampshades
From washing, it's time to move onto vacuuming. Vacuum all your furniture, including around the base and under cushions. If you have leather furniture, you can condition it after vacuuming. Vacuum all of your flooring next, including all edges and corners. For hardwood and other hard floorings, you can take the opportunity to deep condition it. Shake out all area rugs and vacuum them as well. You can also wash any that need to be washed and replace any that are too worn. Continue shaping up your floor by scheduling a carpet shampoo or doing it yourself.
Next up, it's time to make sure everything is working properly. Change any dead light bulbs and replace any dead batteries in your smoke detectors and carbon monoxide detectors. Check and replace your furnace filter if necessary. If you have air cleaners in the house, now is the time to check and replace the filters here too.
Finally, make everything shine by polishing wood furniture, touching up paint where necessary and making glass items sparkle.
Kitchen Spring Cleaning
Move onto the kitchen next for some deep spring cleaning. Start by removing anything in that room that doesn't belong there. For example, clutter like piles of old mail. Move onto the main appliances by cleaning the microwave, dishwasher, oven, stovetop, and refrigerator. For the refrigerator, make sure to clean and organize the freezer as well. Replace the refrigerator water filter at this point as well. Move onto the sink and garbage area. Deep clean and disinfect all garbage cans and garbage disposal. Clean under the sink and remove anything there that doesn't belong. Organize all your cupboards and drawers with a focus on removing old food, spices, and dishes. Finally, deep clean your kitchen floors.

Bathroom Spring Cleaning
Focus your efforts on the bathrooms in your house next. Start with the shower by deep cleaning the following areas:
- Door frame
- Shower caddy
- Curtain and liner if you have one
- Shower glass door if you have one
- Floor and walls
Next, focus on the toilet. Clean and disinfect the bowl and base of the toilet as well as the back. Take the vanity last by cleaning the counter, sink basin and faucet. Finally, clean all the floors, wash rugs and clean walls and light switches. If necessary, you may also want to re-seal tile and grout as well as caulking around the bathtub. When you organize your bathroom drawers and cupboards, make sure to throw out any expired cosmetics and other products.
Laundry Room Spring Cleaning
Bring your laundry room back into shape by doing some deep cleaning in the machines and the surrounding area. Clean the dryer vent, inside the washing machine tub and empty the washing machine drain pump. From there you can dust everywhere, wash walls if necessary and then sweep and mop the floors.
Bedroom Spring Cleaning
Start spring cleaning the bedrooms in your house with the usual suspects like dusting, vacuuming, polishing furniture and replacing dead light bulbs. However, deep cleaning your bedroom includes some less obvious activities such as the following:
- Cleaning under the bed
- Flipping and rotating your mattress
- Organizing your closets and dressers and getting rid of old clothes
- Cleaning your mattress and all bedclothes.
Outside Area Spring Cleaning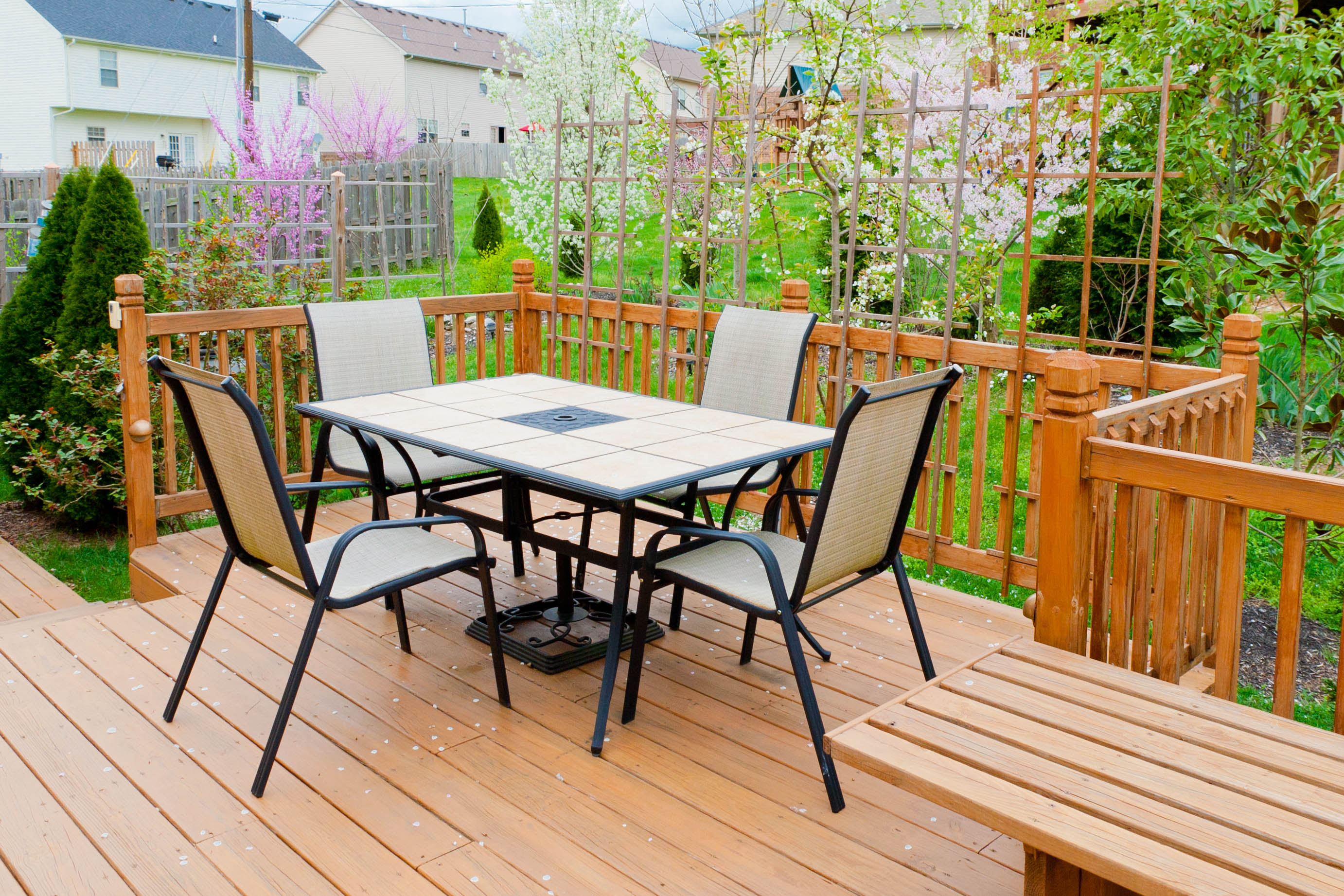 Cleaning your outside area can be very involved, depending on the size of your outdoor space. Start with your deck by sweeping and washing it. Clean your garage door, driveway and porch as well. Clean and repair gutters if necessary. Replace any dead light bulbs and clean light fixtures. If you have a BBQ grill, take the time to clean that and get it ready to use. Wash outside windows and touch up trim and wood. If you have landscaping, trim any bushes or trees that require it.