My Crazy Predictions for 2023
Posted by Jenny Smith on Tuesday, January 3, 2023 at 10:30:32 AM
By Jenny Smith / January 3, 2023
Comment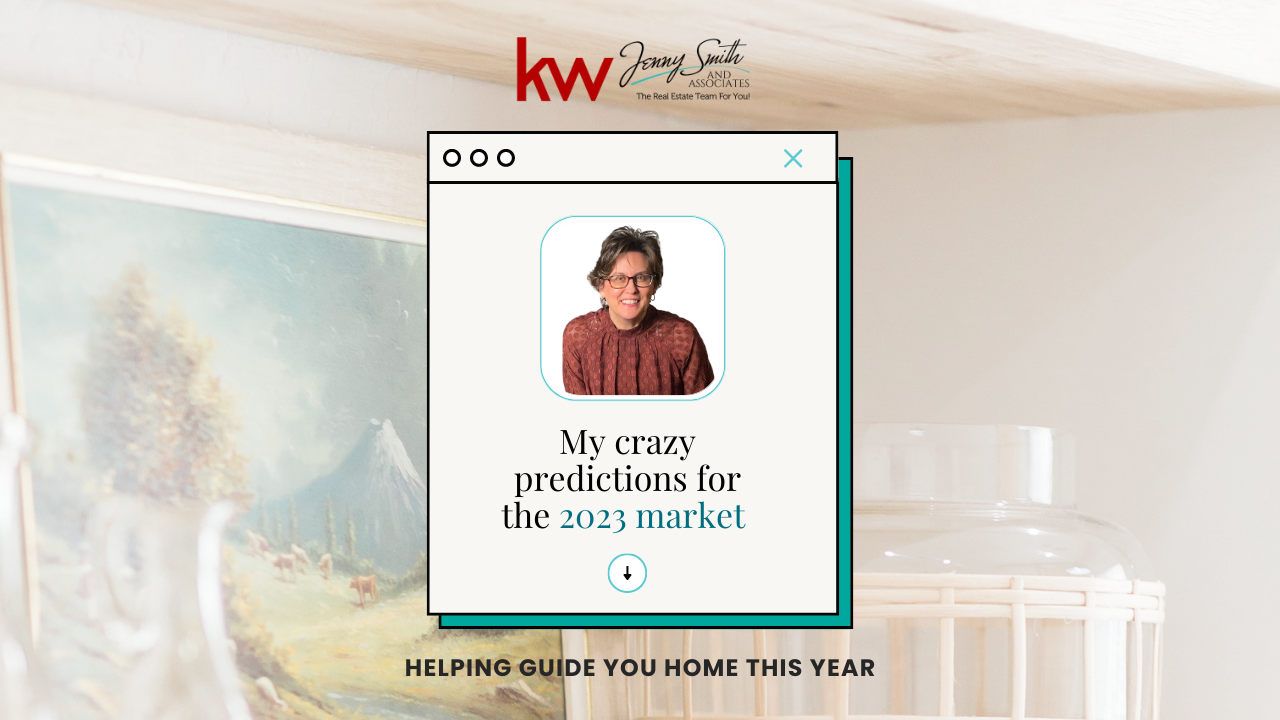 My Crazy Predictions for 2023
For all you real estate veterans out there, you know it can be tough to predict what's going to happen in the market, and in no way am I claiming to have a crystal ball. But from my research and what I'm seeing happening currently in the market here are a few of my crazy predictions for the 2023 real estate market:
1. There is no housing bubble…thank goodness!!
2. Mortgage rates will drop.
3. Don't expect inventory to grow significantly.
4. No buyer's market but more of a balanced one.
5. Sellers will have to be more realistic.
6. New construction is likely to continue increasing as builders try to keep up with the demand for single-family homes.
7. Affordability will continue to be a major issue as prices rise due to lack of inventory causing bidding wars on properties that do come available.

As I said above these are just some of the predictions that I am making based on the current market and some of the research that I have done. In your opinion did I miss anything?