Someone asked if demo work was like they show on HGTV. Sorta.
Here is a video of Sebastian in action taking a wall down.
I considered picking up the sledge hammer and acting like I was doing demo work...but figured anyone who really knows me would say, "that has to be fake!"
I started this week so hopeful that we would find something incredibly cool as we started taking the walls down. Now, in my defense in our current home, letters were found from right before the Depression, written between two young college sweethearts!
But while we didn't find a treasure like love letters, we did uncover this: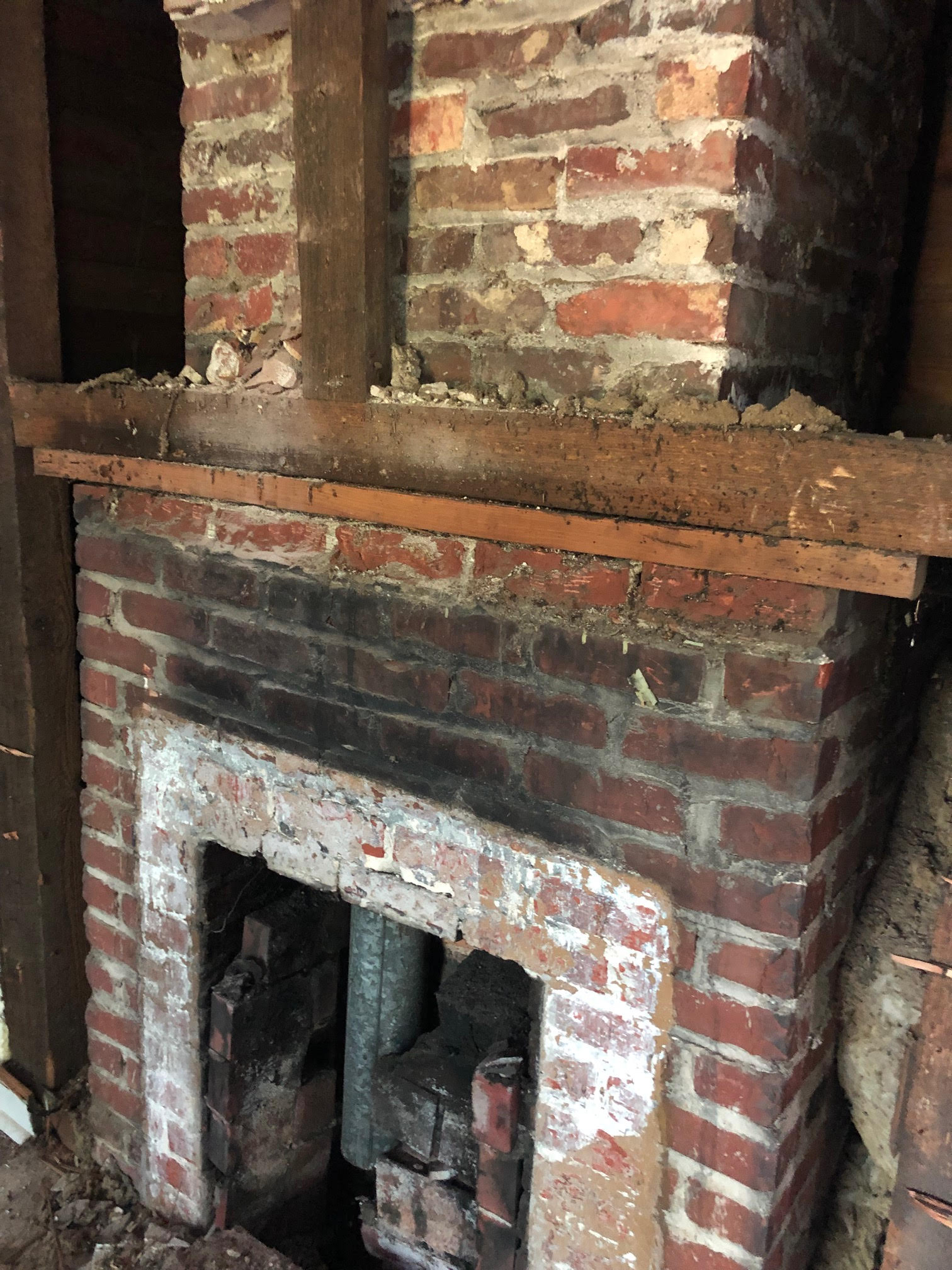 The big discussion is do we keep it and make it a focal point or...