Jenny's Finds Trying To Put A Smile On Her Daughters Faces
Posted by Jenny Smith on Friday, November 27, 2020 at 2:45 PM
By Jenny Smith / November 27, 2020
Comment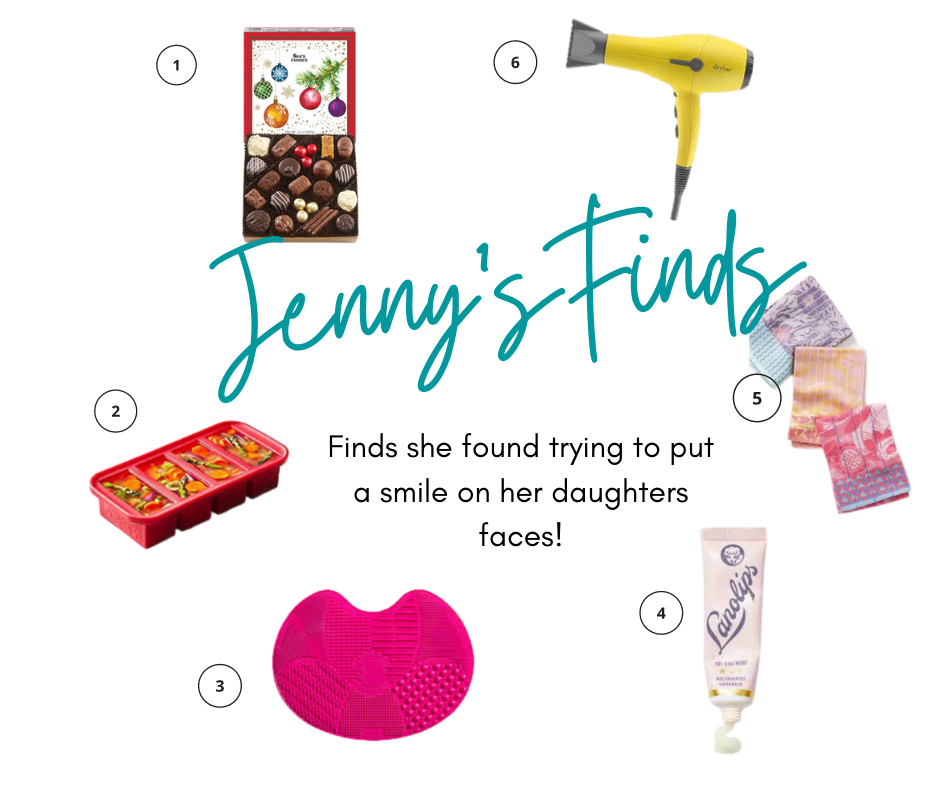 Over the years I have tried to always have some gifts that were not on anybody's list. I needed them to be a a HIT! Now, I have failed many times. :) But these were pretty popular with the girls over the years.
1. See's Candy
The first year I ever saw these was at a Dillard's store. Honestly, I bought them because the box was cute. But when we opened them up they were by far, 100%, the best chocolate we had ever eaten! Honestly, they still are.
2. Soup Cubes
These were a surprise hit! I wasn't even trying with these. But a hit they were! With all of us having small households, when we make soup or chili, the leftovers were an issue. This solved it. For single servings, you can pop one cube out. Or if there are two of you, two cubes. Everyone liked them and used them!
The year they got this, they also got new makeup brushes but honestly, the makeup brushes were ho-hum but the cleaning mat was neat. When you clean your brushes you run them over the different textures to clean different parts. Makes a chore a tad more fun.
4. Lanolips
Gotta say, the first year I bought these for a stocking stuffer, it was because of the cute lamb on box. And my youngest daughter, might have a nickname of Lammy that made me grab them. But they work so well they have showed up frequently over the years.
I started buying the girls all matching dish towels years ago, as they moved out. I love knowing we all have the same dish towels in our kitchen. And these personally, are some to the best I have ever had. They hold up great and always brighten up my kitchen!
This was a splurge! I found them on sale back in July one year, and bought them. I gotta say, I was a little doubtful that they could be as great as everyone says...but they are. We all love ours.