Indulge in Scenic Dining Excellence: Water Tower Grille and Smokehouse - Where Stunning Views Meet Delicious Cuisine!
Posted by Jenny Smith on Monday, October 23, 2023 at 2:56:35 PM
By Jenny Smith / October 23, 2023
Comment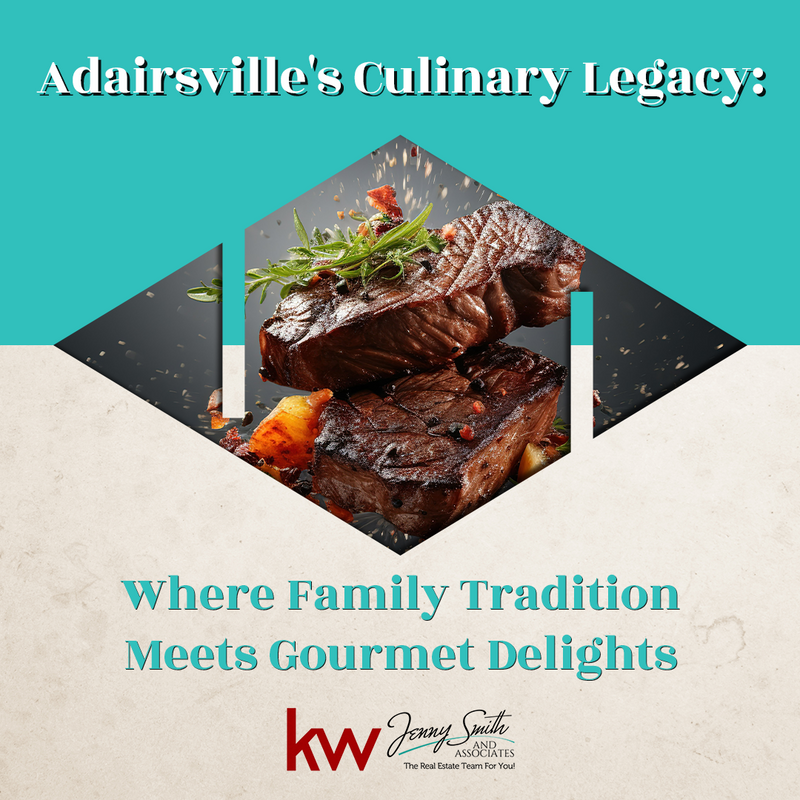 If you're on the lookout for a dining experience that combines the charm of a small-town setting with mouthwatering cuisine and breathtaking views, look no further than the Water Tower Grille and Smokehouse. Nestled in the heart of our picturesque town, this hidden gem has quickly become the talk of the town. With a name like "Water Tower Grille," you'd expect something special, and this place certainly delivers.
Location, Location, Location
The Water Tower Grille and Smokehouse is strategically situated in a prime location, right in the heart of our charming town making it a favorite spot for locals and tourists alike.

For a sneak peek at the mesmerizing menu, you can check out their Facebook page at The Water Tower Grille Facebook Page. The photographs alone will have you dreaming about your next visit.
Warm and Inviting Ambiance
The moment you step into the Water Tower Grille, you'll be greeted by a warm and inviting ambiance. You can choose to dine indoors or opt for a table on their spacious outdoor deck to enjoy the fresh air and picturesque vistas.
A Culinary Delight
Now, let's talk about the most important aspect - the food. The Water Tower Grille and Smokehouse prides itself on offering a diverse menu that caters to a wide range of palates.

One standout feature is their smokehouse menu. From tender, slow-cooked ribs and brisket to mouthwatering pulled pork sandwiches, this place knows how to smoke meat to perfection. The smoky flavors and melt-in-your-mouth texture will leave you craving for more.

For seafood lovers, the Water Tower Grille serves up fresh catches of the day. Their selection of fish and seafood dishes are prepared with a touch of elegance and sophistication. The presentation alone is enough to impress, but the flavors will undoubtedly win your heart.

If you're in the mood for a classic American burger, you won't be disappointed. Their burgers are a local favorite, and for a good reason. Juicy, flavorful, and served with a side of crispy fries, it's the epitome of comfort food.
Sips and Sweets
To complement your meal, be sure to explore the extensive drink menu. The Water Tower Grille boasts an impressive selection of craft beers, wines, and specialty cocktails. Whether you're looking for a beer to pair with your barbecue or a fine wine to celebrate a special occasion, they've got you covered.

They were nominated for "Best American Cuisine" for the 3rd year in a row! Don't forget to check their Facebook page for updates on upcoming events and specials, making it easier for you to plan your visit. You can stay in the loop by following their page and being part of the Water Tower Grille community.

In conclusion, the Water Tower Grille and Smokehouse offers the perfect blend of culinary excellence and scenic dining. If you're looking for a restaurant that not only serves delicious food but also provides a feast for your eyes, this is the place to be. So, don't wait – plan your visit today and prepare to be enchanted by the Water Tower Grille's charm and flavor!