Forget everything you have heard about remodeling a fixer-upper! I'm going to tell you the truth...
Posted by Jenny Smith on Tuesday, May 21, 2019 at 9:22 AM
By Jenny Smith / May 21, 2019
Comment
Chad and I have bought a house in Cartersville to rehab. It is a true fixer-upper and if you want to see all the photos click here to view all of the photos. But here is the main photo: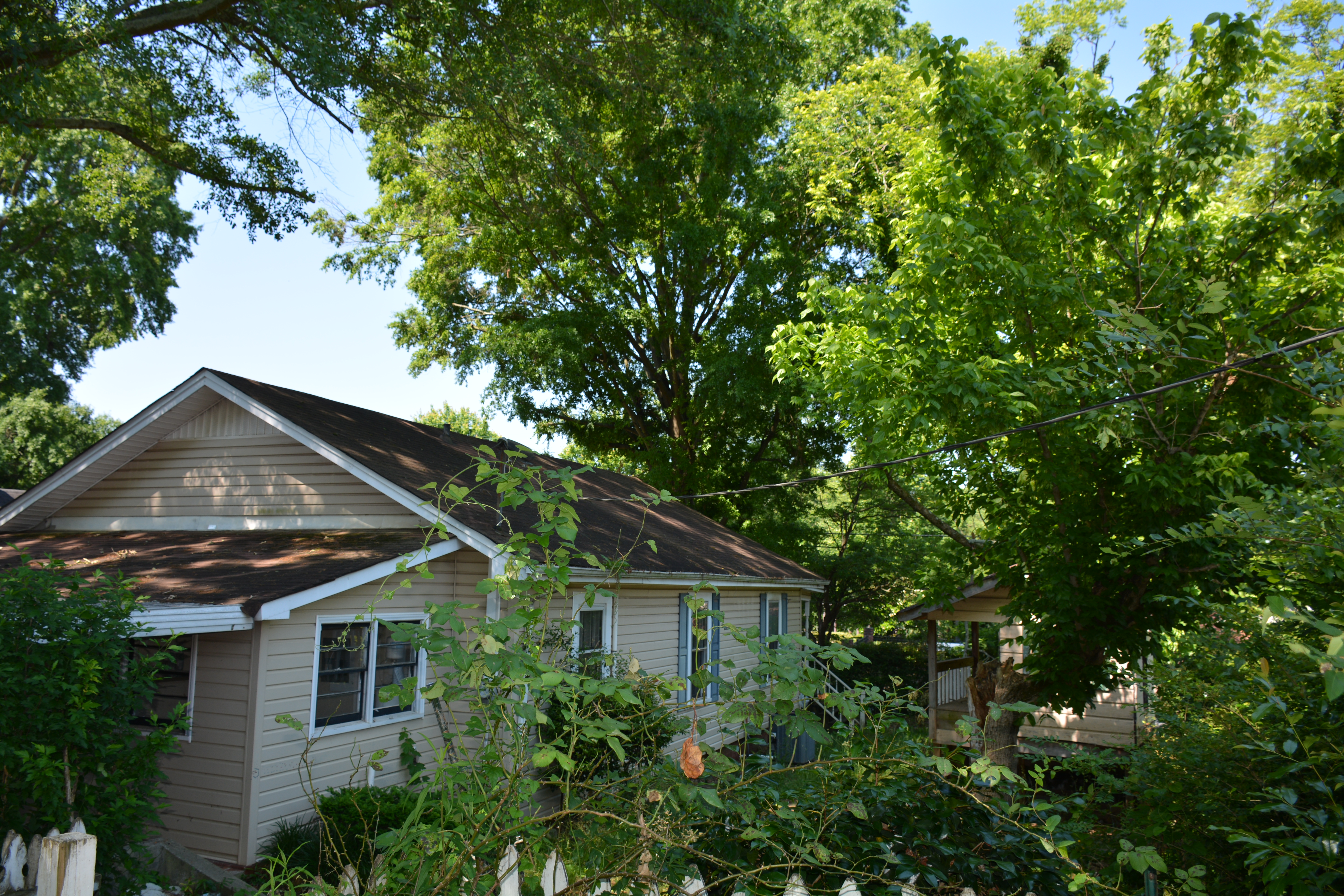 The address is 135 Douglas Street Cartersville GA. It was listed with a realtor, so it wasn't some kind of super secret way to find good deals. A realtor is the way to go! It was listed for 118 days, so it did not move quickly either. The asking price was $90,000 and we paid $70,150. We paid all of our own closing cost, and did not ask for any additional concessions.
Our budget for the rehab is $25-$30k. With Chad doing LOTS of the work, so if you don't have someone as handy it may be more expensive if you have to hire everything out. But most of the time when you are looking at a fixer-upper you plan on doing the work yourself. He does have a helper who is pretty talented, Lauren Smith. She has lots of design ideas, but at the same time is going to be working on each step of the way starting with clean the yard day!
Here is a photo showing some of the trash, but most of the trash was covered up with tall weeds.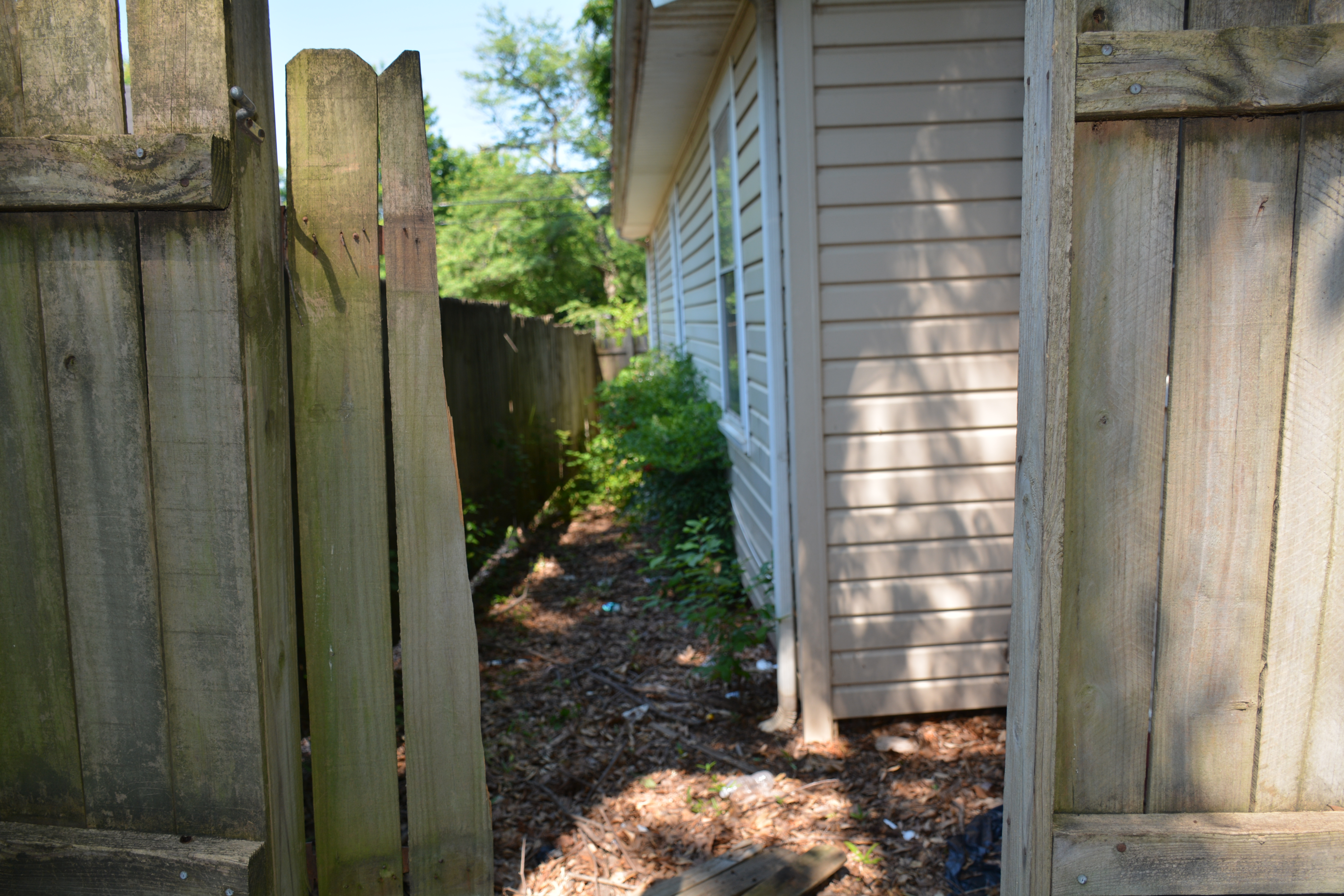 And Lauren mowing the grass, I believe it is the first time she has ever really mowed the grass.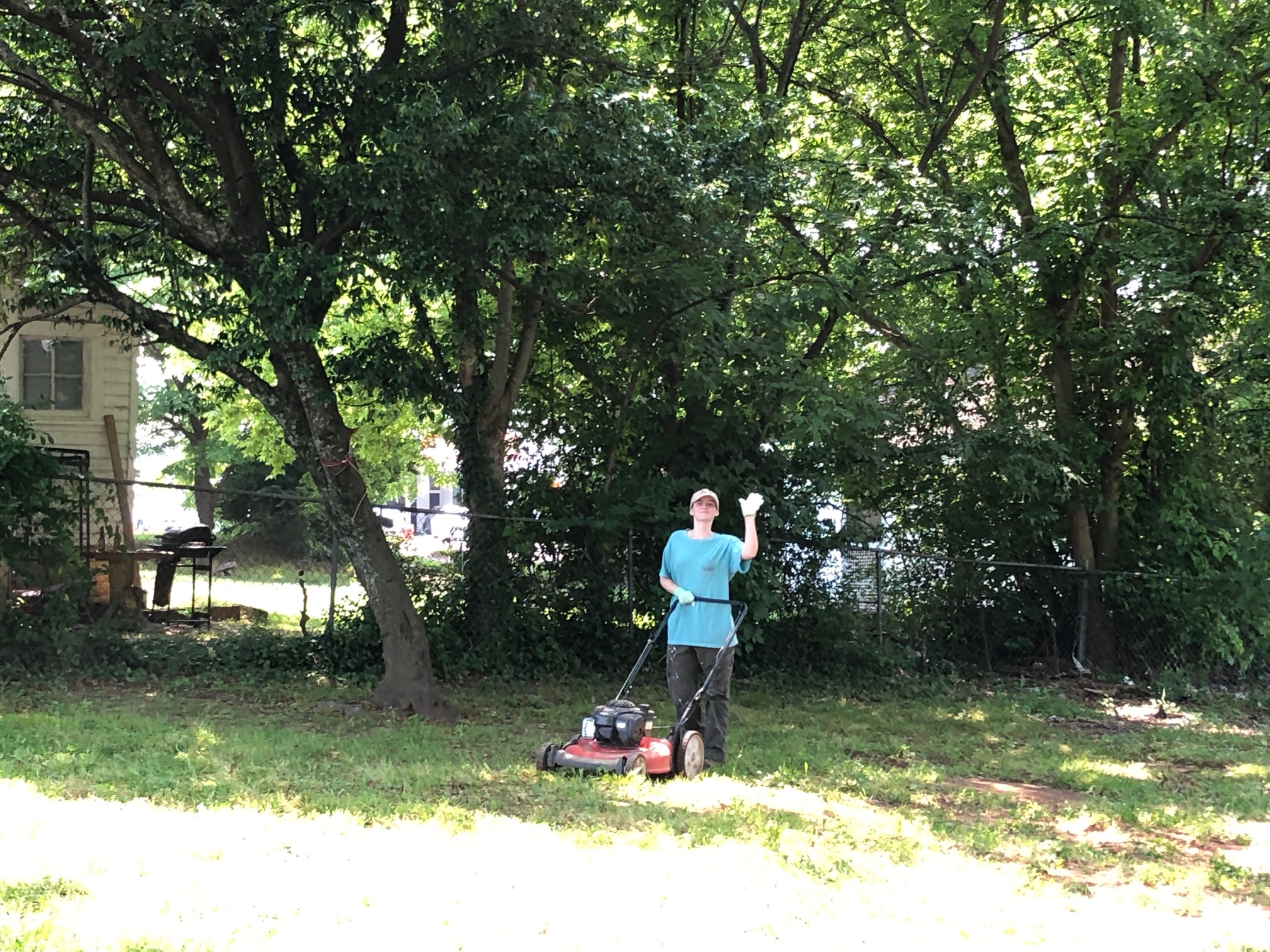 Like I mentioned at the beginning, all of the photos are here on FB if you want to see the details of what the house looked like on the day we got the key. Our target finished date is end of July. But Chad is shaking his head on that so we shall see. In order to hit that day, I may have to put on my work boots and give them a hand!
Also, if you have any questions you want me to answer in the coming days leave a comment or send me an email. I'd love to answer them! Thank you for following along with us.