Embarking on your first Georgia Winter?
Posted by Jenny Smith on Friday, January 1, 2021 at 3:01 PM
By Jenny Smith / January 1, 2021
Comment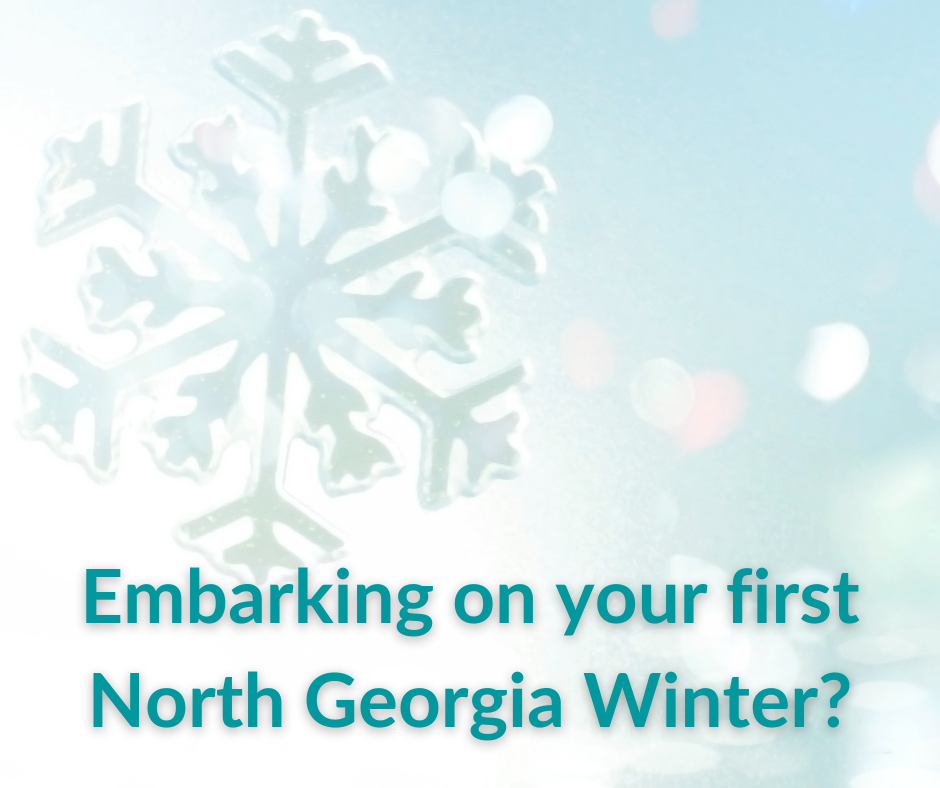 Embarking on your first Georgia Winter? Let's be honest, the big question is will they call for snow or not?
Notice I didn't say "will it snow?" Honestly, if you are new to North Georgia I need to warn you what happens in Georgia in the winter.
Here are some of our
hot tips
for those of you who have made Georgia your new home recently, and perhaps for the first time are experiencing a truly southern winter.
When they call for snow, by the time you make it to the grocery store, the aisles will be empty. Honestly, it won't matter if they are calling for an inch or a foot, expect empty shelves. So, I suggest if want to have a certain dish on a snow day, go now and stock up. I have all the ingredients for chili and hot chocolate ready just in case.
At the same time that the first flakes fall, everything will shut down. Two flakes is a snow day for sure! But listen, it's because we don't have enough snow to become "experts" at driving in the snow, or treating the roads, and snow plows are not abundant in our area.
Moving on to more general tips... It's always a good idea to have a window scraper to wipe your windshield so you can see out of your window. The emergency credit card will work if you're in a pinch
Start your car 5-10 minutes prior to leaving (good for your engine long-term). If you park outside, blast that defroster so you can run your wipers to get that layer of ice off of your windshield.
And finally, there are so many walking and hiking areas around us, and most days it's cold but not freezing, so a brisk walk might be fun. And of course, it's the perfect time to start thinking about gardening. I must confess I love to think about gardening more than I actually garden but who knows 2021 may be the year!
And if this is your first Georgia winter, yayyy!! No winter is ever the same and every year is truly unpredictable—enjoy the white stuff, if we get any and know how blessed you are to live in such a BEAUTIFUL area!
Also, here is our winter guide with all kinds of information for you!