Amazon finds for the first year in your new home!
Posted by Jenny Smith on Tuesday, November 24, 2020 at 6:50 AM
By Jenny Smith / November 24, 2020
Comment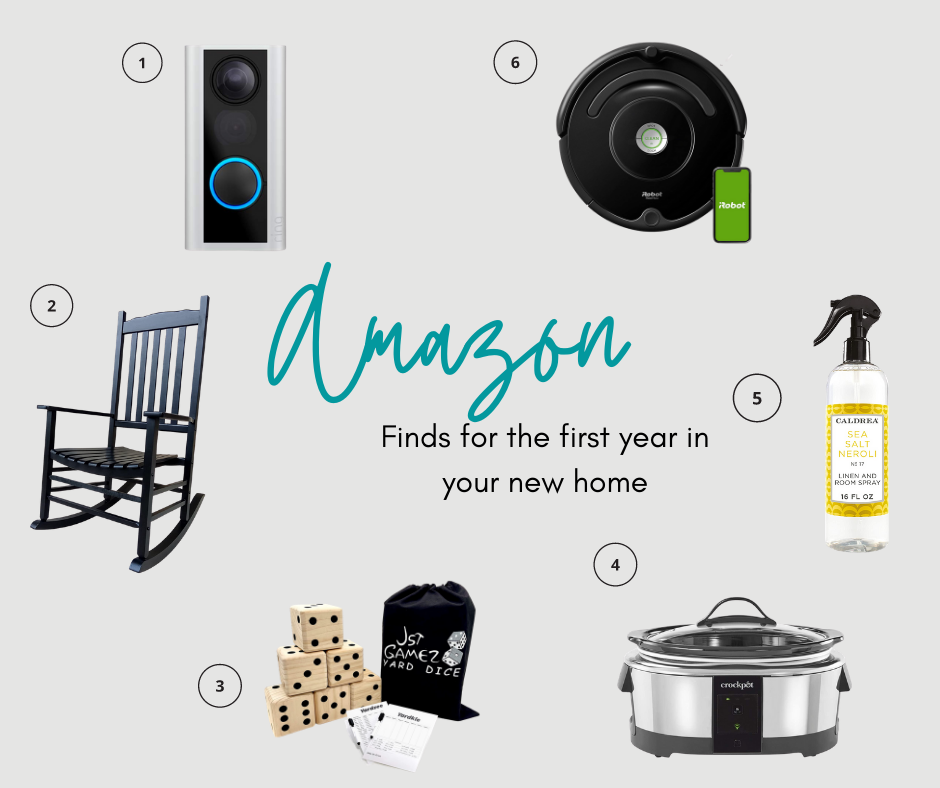 Amazon Shopping Links
Introducing the new and improved door peephole and butler all in one. This doorbell offers amazing technology which features the ability to get alerts on our phone, tablet, and PC when anyone knocks on your door, presses the doorbell button or triggers the motion sensors. It is easy to install and comes with all the tools you need.
After all the hard work of moving, you will deserve a break. Nothing is more relaxing than rocking on the front porch with a nice glass of sweet tea. This rocking chair is traditional and would make a great addition to, especially as a pair, to any front porch.
A gathering of family and friends is a must after you get a new home. It would be great to have some yard games ready for everyone to enjoy while you cook out some burgers on the grill. There are so many different kinds of yard games available now. I love how they have taken normal games and made them into huge versions! This is sure to bring fun to any backyard.
Linen and room spray is a great product to have on hand. You can use it to refresh a room that or even to just spruce up your bed sheets in between washes. I would toss this in a cute basket with some snacks and bottled water and have it ready for when a guest arrives to stay at your new home!
Could they make a crockpot any more convenient? I use the crockpot at least once a week. It is a huge help during the busy work week so now that they have one compatible with Alexa it is even better. This would be a great purchase for your first year in your new home as it would free up time since you will likely be super busy unpacking and getting settled in.

6.iRobot
Let this guy clean the house for you while you are away. If I can't get a maid then maybe this is close enough to one. I have always been of the opinion that if my floors aren't clean then my whole house is a mess. Now, that is not entirely true, but this iRobot would definitely help keep up the chores around the house.