10 Habits of a Happy House Hunter
Posted by Jenny Smith on Monday, October 30, 2017 at 8:38 AM
By Jenny Smith / October 30, 2017
Comment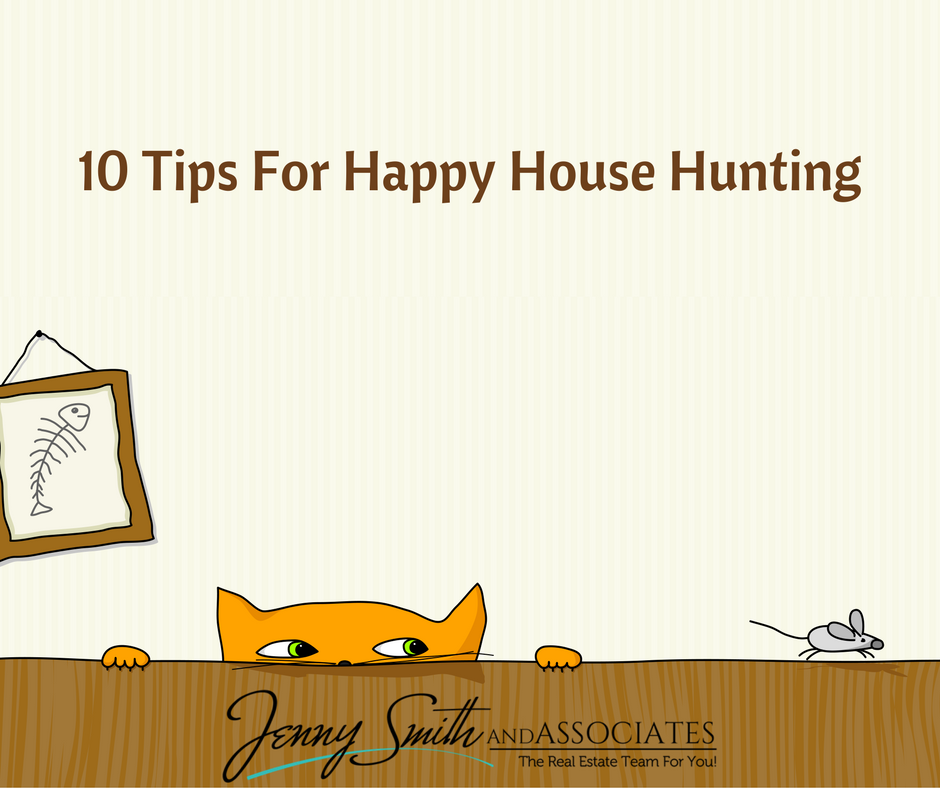 House Hunting can be extremely frustrating! Here are 10 tips to alleviate your frustrations.
1.Happy House Hunters are ready to drop everything to rush out to see a house. Sure, it's convenient to house hunt on your schedule, but the best deals are found when you least expect them. Some of our best sales have happened mere hours after a property hits the market – and long before people receive an email from their agent the next day. Make a point of being readily available and responding to your agent when they contact you.
2. Happy House Hunters take notes! Trust me, after you've seen 6 or 8 houses, they all start to look the same. Bring a notepad or jot down your thoughts in your smartphone. At minimum, write down the best and worst thing about the house and give it a score from 1-10. Most people see 10 or 15 properties before they find 'the one', and being able to go back and see your notes and the sold prices will go a long way to helping you get familiar with market value. And if you are working with an agent who tries to limit how many houses you can see here is my thoughts on that! It's titled: You shouldn't feel pressured if you can't find the right home.
3. Happy House Hunters are financially savvy. Make sure that you're pre-approved for a mortgage. Have your ernest money (usually around $500-$1500 but is negotiable) in a bank account that you can withdraw from. If you don't know a good lender you can trust, get in touch with me – we'll hook you up with the best.
4. Happy House Hunters run the numbers up, down and sideways. It's easy to get caught up in the moment, but keep calm and do the math. Don't go into an offer without having carefully calculated the closing costs and the monthly carrying costs of the house you're looking at. Think about utilities, garbage, sewer, water and of course, taxes. Don't forget about planned maintenance!
5. Happy House Hunters understand compromises must be made. While I'd love to tell you that everyone gets exactly what they want, the truth is most people have to make sacrifices and give on at least one thing: location, price, size or finishes. What's most important to you? Here is a sheet you can use to help narrow it down.
6. Happy House Hunters wear comfortable, slip-on shoes. As the weather changes no one wants to track yuck into someone's house. But putting your shoes on and taking them on and off is more of a pain then you think.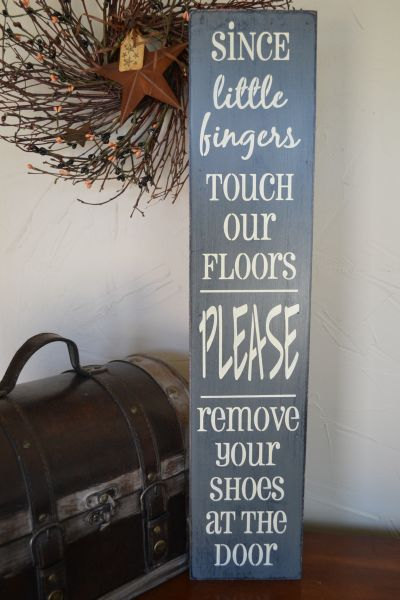 7. Happy House Hunters tell their agents the truth! Please, please tell us the truth. Remember, we're on your side. Lying to us about your budget or not giving us honest feedback about the homes you're seeing will do nothing except frustrate you. It's OK if you've changed your mind about what you're looking for or no longer are interested in an area. It's OK if you've changed your mind about buying right now too – just tell us! If you are curious on why having your own agent is important here are some more details.
8. Happy House Hunters focus on properties that are actually available for sale and not on sold properties they found while using the Google. I promise we aren't hiding properties from you! Unfortunately some agents pretend sold properties are still available for sale to get you to call them. It's not cool, so don't fall for it. And Zillow loves to market Pre-foreclosures, but honestly all it means is someone is behind on their payments. So, nope we can't go look at it.
9. Happy House Hunters don't rush into buying a property just to make the house search end. Trust me, you will KNOW when you've found the right home for you. Sometimes it's the first one you see, sometimes it's the 50th. You will FEEL it!
10. Happy House Hunters are wary of the REBOUND house. Remember the rebound boyfriend or girlfriend? It's the same thing but only in real estate. Too often Buyers lose a bidding war only to rush into buying another house that isn't quite right for them. Don't do it! Wait for the right one!